Formulation R&D Platform
The formulation R&D platform establishes specialized sub-platforms for different formulations, led by experts with experience in the field, and focuses on the in-depth development and research of products of different formulations.

The main dosage forms include: tablets, capsules, granules, suspensions, oral solutions, water injections, powder injections, inhalation preparations, enteric-coated sustained-release preparations, etc.
Special dosage form platform: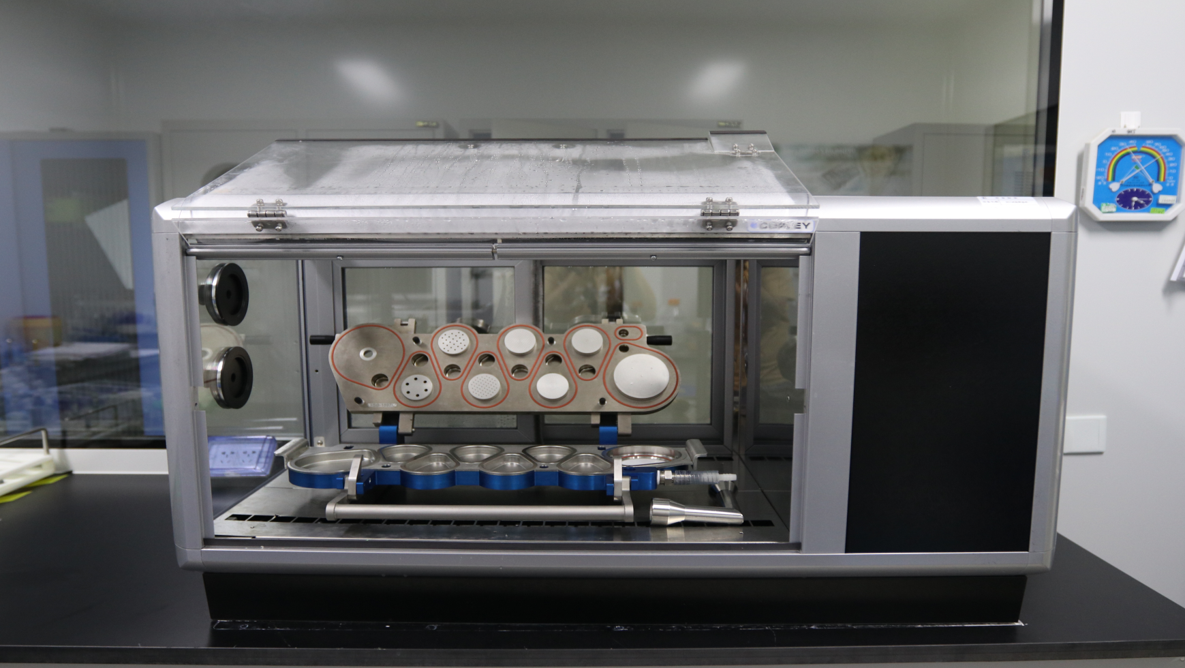 a Inhalation platform
Equipped with international advanced equipment including liquid dispensing system, capsule filter, high-shear homogenizer, micro-jet nano-homogenizer, ampoule melting and sealing machine, automatic autoclave, and blow-fill-sealing (BFS) integrated machine. Equipped with fogging characteristics testing equipment, breathing simulator, medicinal multi-stage impactor (NGI), laser diffraction particles, etc. Mature R&D experience, such as acetylcysteine solution for inhalation, ipratropium bromide solution for inhalation, levalbuterol hydrochloride solution for inhalation and moxifloxacin hydrochloride solution for inhalation, etc.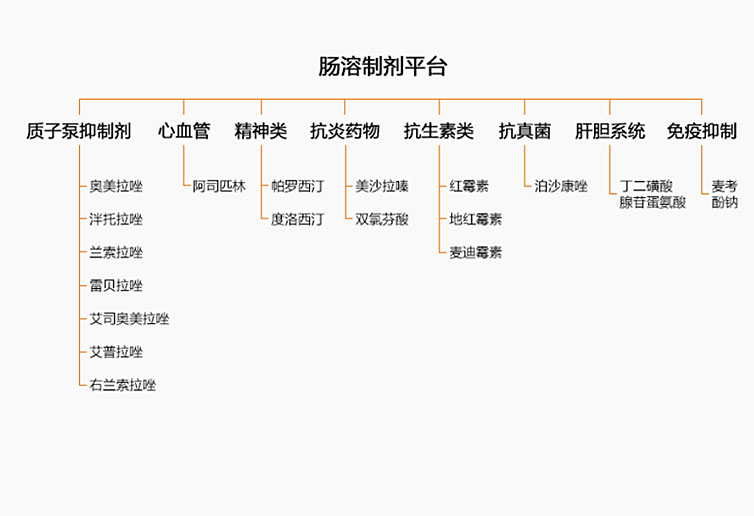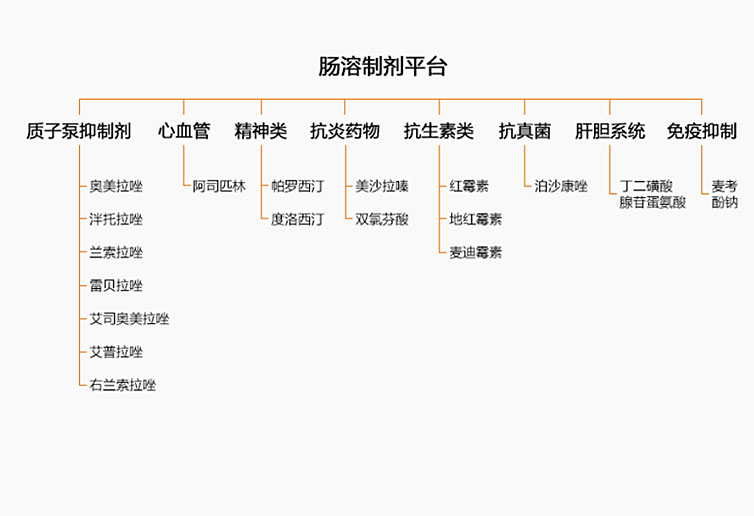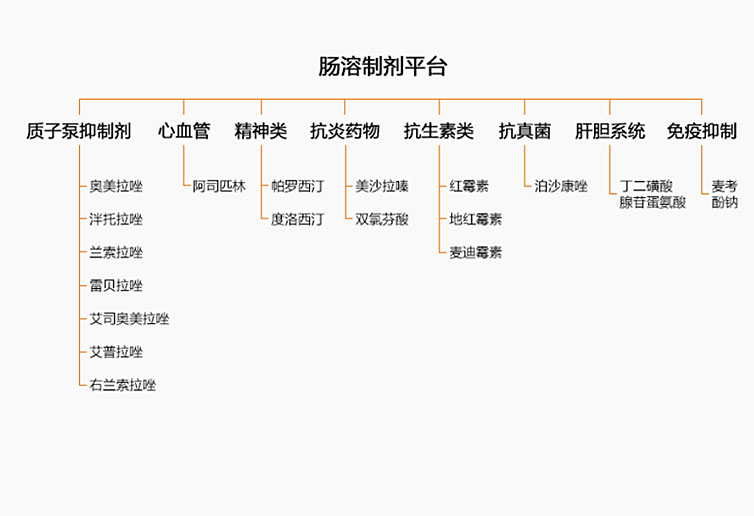 b Enteric preparation platform
The team has professional R&D personnel who fully understand the dissolution characteristics of various enteric materials at different pH values to understand the properties of enteric coating.
Developed extrusion spheronization, centrifugal granulation, fluidized bed pellet coating technology to ensure the quality of the product.
The production scale covers 200-50000 preparation units, with strong industrialization capabilities.
Have mature research and development experience, such as omeprazole sodium, esomeprazole, pantoprazole and pantoprazole sodium.