Drug Evaluation Platform (Animal Room)
Ⅰ Platform Introduction
  The drug evaluation platform (animal room) is designed in accordance with international standards and meets the requirements of AAALAC, GLP, CNAS.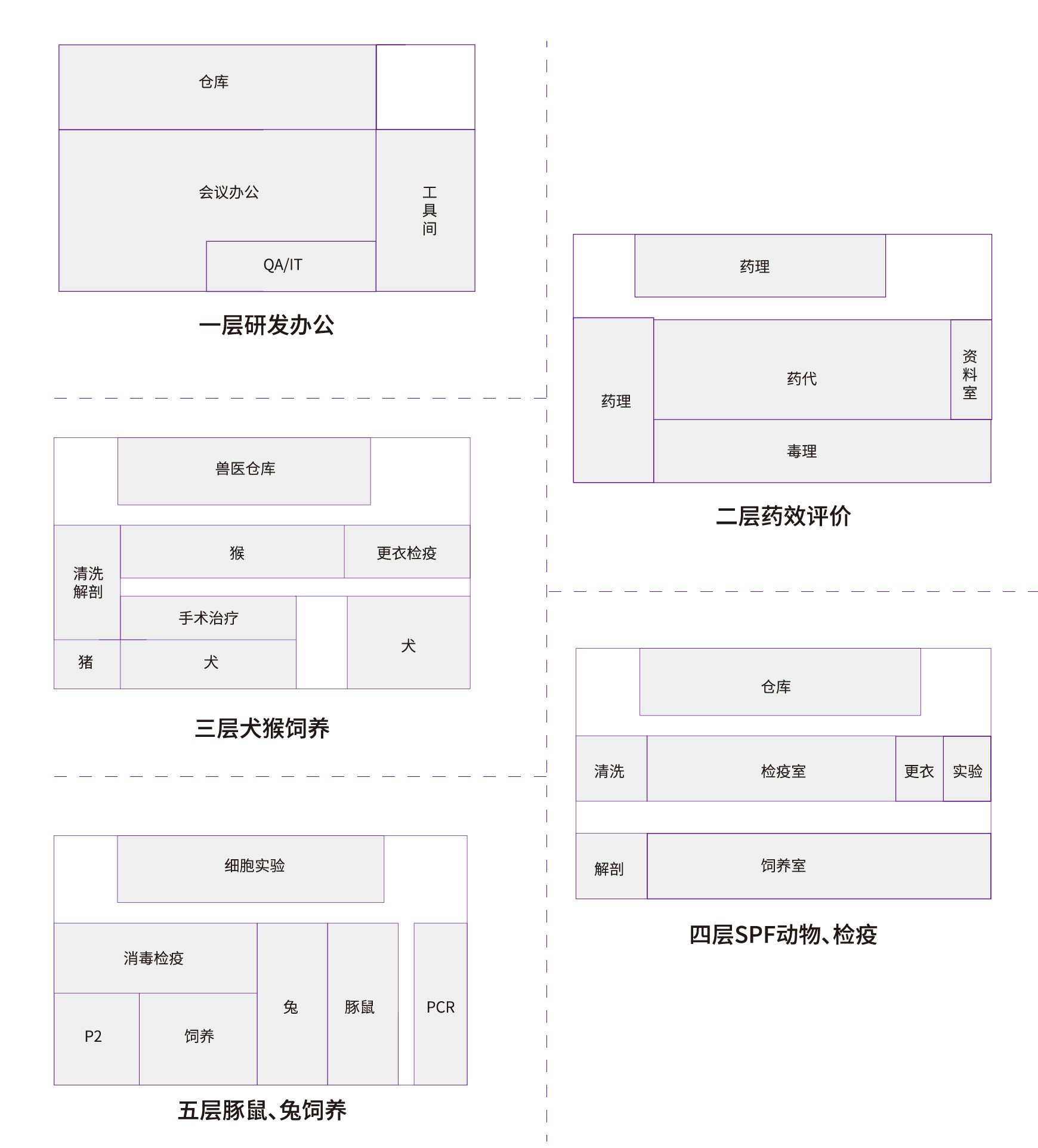 Service: open system animal foster care services, animal disease model construction, innovative drug efficacy research, pharmacokinetics, drug safety evaluation, etc.
Ⅱ Platform Function Introduction
  The platform has 5 floors with a total construction area of 4920.75 m2.
Ⅲ Platform Hardware Introduction
  SPF small animal breeding room, guinea pig breeding room, rabbit breeding room, dog breeding room, monkey breeding room, quarantine room and warehouse; P2 laboratory, PCR laboratory, molecular biology laboratory, clinical laboratory, biological preparation room, product analysis room, toxicology analysis room.