Preparation Technology Platform
The platform is equipped with special laboratories that can meet the R&D requestion of anti-tumor drugs, hormone drugs, and controlled drugs. It is also equipped with complex preparation equipment for laboratory research and pilot production, providing imitation for complex high-end preparations and new drug technical services, as well as special types of generic drug and improved new drug research for special patients. The platform has also planned multiple product pipelines of controlled drugs to meet domestic production needs. The platform commits to solving the technical barriers of complex high-end preparations, ensuring rapid, efficient and accurate product research, production transformation and registration, and providing professional pharmacy and clinical services at home and abroad.
①External Preparation Platform
In view of the increasing demand but relatively blank of transdermal preparations domestic market, Leadingpharm has set up the Transdermal Preparation Platform to improve drug safety, compliance, drug efficacy, and meet the clinical demand.
---
The platform was led by Mr. Yan Yaodong, the former Major General of the Air Force Characteristic Medical Center. The platform also hired professors from China Pharmaceutical University and Dalian University of Technology as technical consultants, committed to solving the technical barriers of transdermal drug delivery preparations and improving products quality and efficacy, providing a professional R&D platform for transdermal drug formulations and clinical services at home and abroad.
The platform can carry out chemical medicines research for external use, such as lotions, ointments, creams, gels, patches, gel patches, transdermal patches, and can provide services such as clinical research and registration. At present, a number of externally-used generic formulations of chemical drugs has been researching, and two externally-used formulations of class-II new drugs have been carried out.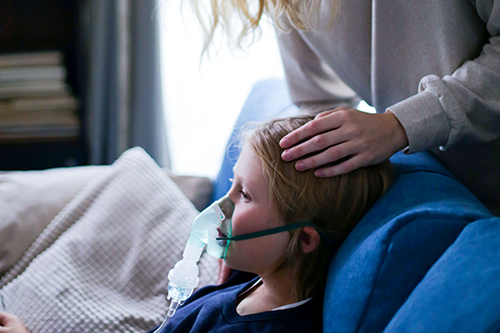 ②Inhalation Technology Platform
The platform specializes in the development of inhalation preparations (including generic and improved new drugs), industrial technology transfer, registration and application services, providing customers with complete pharmaceutical solutions.
---
The R&D dosage forms mainly involve MDI, DPI, inhalation liquid preparation (atomized inhalation solution), inhalation spray. At present, more than 10 varieties are under researched, and many of which have entered the industrialization stage, which means the prescription technology and quality research are relatively mature. It can efficiently help companies complete the application and registration and obtain production approval documents.
③Special Patient Medication Technology Platform
Considering the factors of the high dependence on the taste of children patients and difficulty swallowing and poor compliance of elderly patients, the Special Patient Medication Technology Platform has been established.
---
The platform has a strong experts team, with plentiful experience in the research of dispersible tablets, oral disintegrating tablets, oral dissolving films, coated taste-masking granules, and anhydrous swallowing granules.
The platform takes the internal and external bridging center as the technical support, optimizes and upgrades drugs from prescription process design perspective based on the internal and external action characteristics of products, committed to develop a dosage which is convenient to take, good taste, conducive to swallow to solve the problem of compliance for children and elderly patients.
④Modified Release Preparation Platform
The platform has in-depth research on the release mechanism of preparation and various issues of scale-up production.
---
The platform masters the technology of sustained and controlled release preparations, such as extrusion rounding, centrifugal granulation, fluidized bed multi-layer drug coating, hot melt spray granulation, film control technology, and targeted drug release and other sustained and controlled release preparation technology, and in-depth research on the drug release mechanism of hydrophobic framework system, hydrophilic framework system, storage system, framework membrane control system, and the sustained and controlled release technology of high-strength gels, has successfully developed varieties including sustained-release matrix tablets, sustained-release matrix controlled-release tablets, sustained-release pellets capsules, enteric-coated pellets capsules, enteric-coated pellets, and membrane-controlled osmotic pumps, and so on.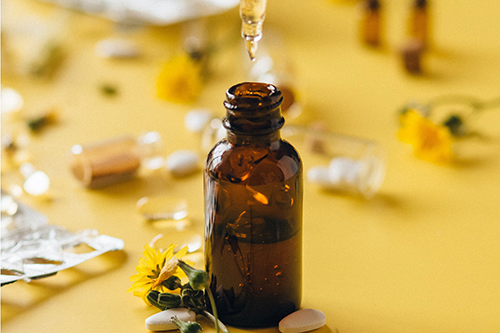 ⑤Solubilization Technology Platform
The Solubilization Technology Platform is dedicated to the development and industrialization of Insoluble drugs. Using solid dispersion solubilization technology (hot melt extrusion, spray drying, hot melt spraying, etc.), salt-forming solubilization technology to improve the solubility of poorly soluble drugs.
---
The platform has an experienced team of experts and a complete equipment platform, equipped with core preparation equipment such as spray dryer, hot melt spray granulator, and hot melt extrusion granulator, etc.
The platform has completed the research and application of a number of poorly soluble drugs, for example, prepared repaglinide tablets by spray drying technology, prepared cefoxitin axetil for suspension by hot-melt spray dispersion technology; Ceftolenpivoxil tablets and ceftolenpivoxil granules prepared by salt forming and solubilization technology.