Good News || The Cell and Gene Therapy CXO Industrialization Platform of Leadingpharm Added Three More Powerful Members!
Important moment
On May 22, 2021, the Cell and Gene Therapy CXO Industrialization Platform of Leadingpharm added three more strong members! Jiangsu spectrum new biomedical co. , Ltd. , Guangdong Lewwin Pharmaceutical Research Institute Co., Ltd , Germany Meltenyi biological technology co. , LTD. and Beijing Leadingpharm formally signed a strategic cooperation agreement to build the CXO Solution of pharmaceutical, non - clinical research, clinical research, equipment and reagent consumables in the field of cell and gene therapy.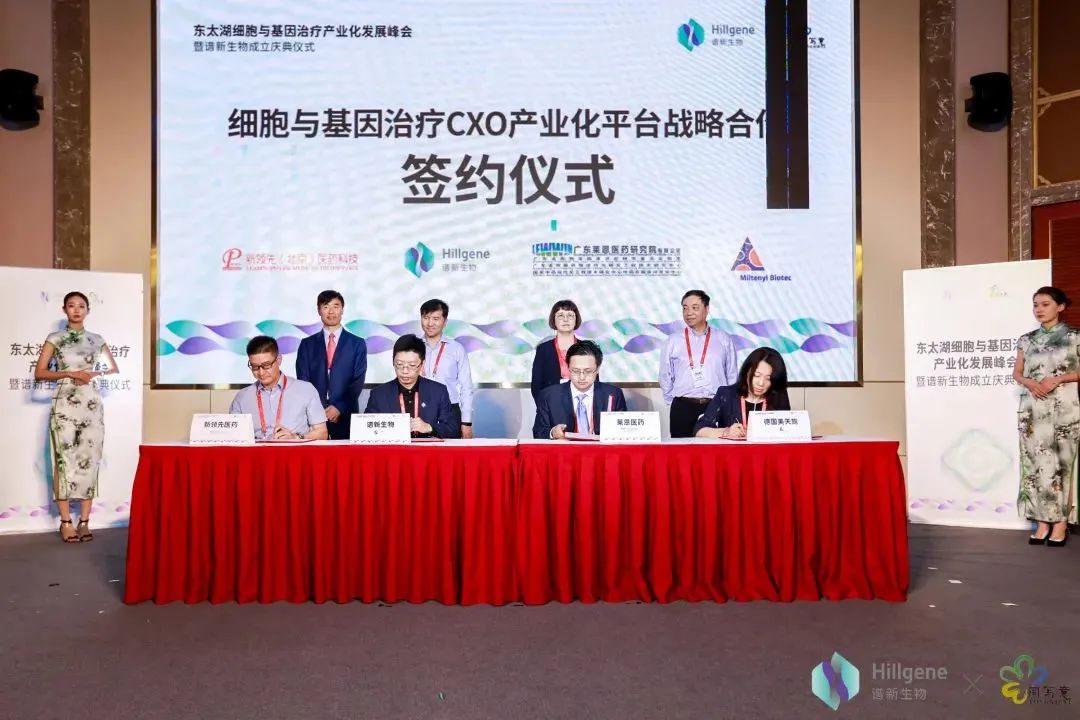 The signing ceremony was held grandly at the East Taihu Lake Cell and Gene Treatment Industrialization Development Summit. Mr. Ben Zhiqin, vice governor of Wuzhong District, Professor Yang Yong, Dean of the School of Basic Medicine and Clinical Pharmacy of China Pharmaceutical University, Mr.Wang Jufeng, Chairman of the Chinese Association of Safety Pharmacology, Vice Chairman and Secretary General of the Chinese Committee of Drug toxicology, PhD, Dr.Yang Huan, Director of the General Toxicology Department, Fosun Pharmaceutical, Vice President and CTO, Dr.Wang Liqun, chairman of Imvira, Zhou Guoying, Vcanbio CSO Dr. Zhang Yu, Pregene Biological CMO Dr Yao Yi, chairman of Iasobio Dr Zhang Jinhua, Genechem CEO Dr.Yuan Jijun, EdiGene CEO Dr. Wei Dong, sponsor of Tongxieyi Freehand Brushwork BBS, Dr.Cheng Zengjiang, Chairman of Lifezhengzhou, Dr. Zhongnan, Chairman, Mr. Li Hongjian, Chief Strategic Officer Dr Zhu Yi of Puxin Biological, Chairman of Beijing Leadingpharm Mr Tao Xinhua and nearly hundred industry leaders guests attended and witnessed this important moment.

Beijing Leadingpharm
Leadingpharm (stock code: 600222) was established in 2005. It is a high-tech enterprise providing pharmacy pre-clinical research, clinical CRO and CDMO services worldwide. It has been rated as "China's Top 10 Pharmaceutical R&D Enterprises " for many years (ranked first in 2019). The company is headquartered in Beijing Zhongguancun High-tech Park and has established new drug screening and testing platform, drug evaluation platform (animal room, certified by GLP, AAALAC, CNAS), large molecule pilot and large-scale production platform, small molecule CMC research and production platform, cell technology platform and clinical CRO platform in Life Zhengzhou. The six platforms comply with international standards (FDA, EMA and NMPAGMP) , forming " Leadingpharm CXO" whole industry chain service system. The combination of imitation and creation, driven by dual engines, can provide customers with diversified services throughout the pharmaceutical research and development.

Jiangsu Puxin Biological
Jiangsu Puxin Biological Co. , Ltd. is positioned as the global provider of cell and gene therapy industrialization solutions. The shareholders of the company include the National Small and Medium - sized Enterprise Development Fund, GuokeJiahe Fund of Chinese Academy of Sciences, Haier Medical, Huabang Health, Hunan Health and Pension Fund, etc. The headquarter is located in the beautiful Taihu Lake - Wuzhong District of Suzhou, with registered capital of 100 million yuan. The company has Suzhou headquarters (7000m2 GMP plant) and Zhengzhou base (7000m2 GMP plant under construction). Focusing on the field of cell and gene therapy drugs, including plasmids, mRNA、virus carriers, immune cells, stem cells Industrialization platform for pharmaceutical development and production, non - clinical research and clinical research. The platform has helped many partners incubate CAR-T、TCR-T、CAR-NK、 stem cells, mRNA and other cell and gene therapy drugs, committed to making more projects reach the next milestone earlier and faster, help more cell and gene therapy drugs to the market, benefit more patients, and write new cell and gene therapy in China.

Guangdong Lewwin Medicine
Guangdong Lewwin Pharmaceutical Research Institute Co. , Ltd. ,settled in Taiping Town High Technology Industrial Park, is the first one - time CFDA GLP certification, is also the first in south China in pharmacology, pharmacology, pharmacy, new drug screening research and cell molecular biology research business one - time through a variety of experimental animal international AAALAC full certification drug clinical evaluation research institutions, is the beginning of the first national competition" Excellent Enterprise " Award for the Drug GLP Certification Agency. It has built a number of national and provincial innovation platform: Guangdong Drug Nonclinical Evaluation Research Enterprise Key Laboratory, National Traditional Chinese Medicine Modernization Engineering Technology Research Center of Chinese Medicine Non - clinical Evaluation Branch, New Research and Development Institutions in Guangdong Province, Guangdong Innovative Drug Evaluation and Research Engineering Technology Research Center, Guangdong Ophthalmic Drug Creation and Evaluation Engineering and Technology Research Center, etc. It can provide new drug research and development, new drug screening, drug efficacy, drug safety evaluation, preclinical drug agent okinetic research for pharmaceutical research and development institutions and enterprises according to international and domestic qualification requirements and technical standards, Human disease animal model preparation and research, calculation and toxicology and other professional technical services to support biomedical research and development.

Germany Melteny
Founded in 1989, Meltenyi is a company dedicated to product design, development, production and integration, with extensive biomedical expertise. At present, more than 17, 000 products have been provided around the world, helping to promote the development and realization of cell and gene therapy while promoting biomedical research. As an international company, Meltenyi sells direct products in 28 countries and provides services to 73 countries through distribution. The business core of Meltenyi is MACS technology (a method based on magnetic cell separation using MACS columns and MACS microbeads ), using this technique can be mild and effective to obtain high - purity target cell populations. These cell populations can be used in a wide range of downstream applications, including research or clinical applications. Meltenyi has been exploring and improving in technological research, and works with researchers all over the world to further break through the possible technical ceiling.
In the Reply to the Proposal No. 4371 of the 13 th Third Session of the 13 th National People's Congress, the Health Commission clearly pointed out that the Committee has always encouraged and supported the research, transformation and industrial development of stem cells and immune cells. Stem cells, cell immunity and other cell preparations have clear drug properties. The national drug regulatory department has formulated supporting policies for relevant preparations through drug approval, which can be used quickly and widely after approval, it is not only conducive to ensuring the quality and safety of medical treatment, but also conducive to industrialization and high - quality development.

As the first CRO company to land on the cell CXO platform in China, Leadingpharm has built the most cutting - edge high - end technology in the pharmaceutical field in the world and the "first person" of the clinical team of cell gene immunity. The signing of this strategic cooperation gathers domestic leading enterprises in the field of cell and gene therapy. Relying on the Leadingpharm CXO Whole Industry Chain System and strong clinical CRO plate, strong alliance, give play to their respective advantages, and jointly create an integrated CXO, of cell and gene therapy to help the development of cell immunotherapy in China!
To make more patients enjoy and afford cellular immunotherapy (drugs) as soon as possible, Leadingpharm and colleagues are serious, we have been working hard!
In addition, the establishment of the second session of the directors of Tongxieyi Cell Genetic Treatment Club and the closed - door meeting of the directors of Tongxieyi Cell Genetic Therapy Club were also held successively. We discussed the key issues on the innovation and development of cell and gene therapy drugs and jointly wrote a new chapter in the industry.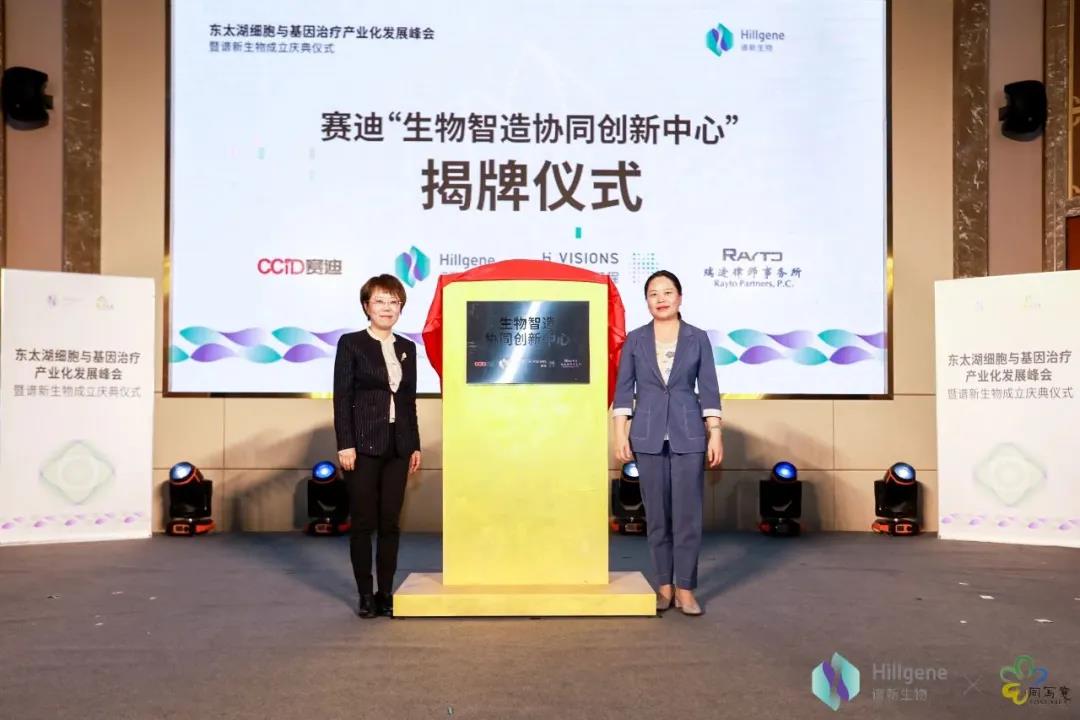 -END-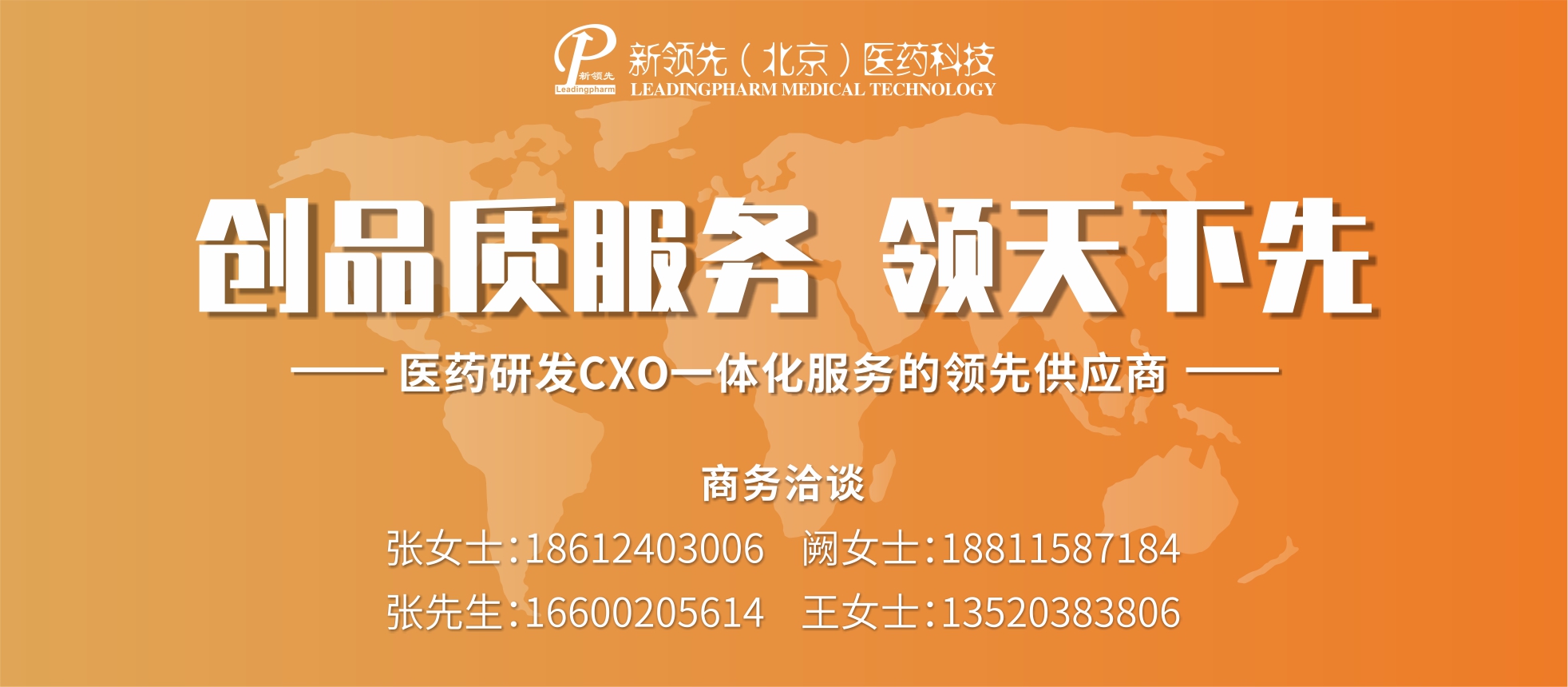 转载声明:未经本网或本网权利人授权,不得转载、摘编或利用其他方式使用上述作品。已经本网或本网权利人授权使用作品的,应在授权范围内使用,并注明"来源:新领先医药科技"。